WNEW NEWS AS WE REMEMBER IT
June 1st, 2015 11:09am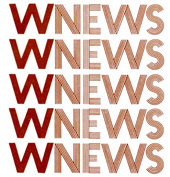 Dick Carr:  Walking past WNEW's newsroom and not entering was unthinkable to me because that's where the action was. So many times I wanted to be part of it.  However, although the Program Director, I was always welcomed, allowed to watch, laugh at the jokes, help myself to coffee and participate in the hi-jinks.  I was as honored to be close to the action as a fan would if invited to come out of the stands and take infield practice with the New York Yankees. 
They were  pros…all of them and the list reads like who's who in New York  radio news.  Alan Walden, Mike Stein, Jim Gash, Steve Young, Ed Brown, Bruce Charles, Sam Hall, Jim Donnelly, Stewart Klein, Mike Eisgrau, Lee Hanna, Bill Diehl, Lee Hanna,  Marty Weldon, Jerry Graham, Jack Pluntze, Marlene Sanders, George Engle, Reid Collins, Jim Van Sickle, George Redding, Steve Bell, Mike Rich, Mort Crim, Rudy Ruderman, David Schoenbrun, Martin Caidin, Peggy Stockton, Bob Hagen, Shelly Hoffman, Al Wasser, Carolyn Tanton, Larry Craft, Ed Scott and Chip Cipolla who would eventually move to sports.
ALAN WALDEN, NEWS DIRECTOR  

Alan Walden:  "When it was decided by Jack Sullivan in 1960 that WNEW would become a bona fide provider of news on the radio, it was also decided that the days of "rip-and-read" from AP and UPI wires were over.  News copy had to be carefully crafted; creatively written and superbly delivered so the audience would know exactly who they were listening to.  There was only one WNEW…when you heard it you knew it… and never mistook it to be some other station.  It was not only the voices and delivery…it was the style of writing and the energy conveyed.  Painting pictures with the spoken word became the stock in trade of WNEW News."
Ed Brown, Newscaster:  "Alan expanded WNEW News' theater of operations by developing the Metromedia Radio News Network, whose rising profile on the national scene was symbolized by construction of a Metromedia Booth up there in the rafters alongside the network skyboxes at the 1968 Democratic national Convention in Chicago.  I don't know how he pulled off that spectacular coup, but people looked up at us, a neighbor to NBC, and exclaimed" Who the hell is Metromedia?" It wasn't long before they found out as the upstarts of WNEW and it's sister stations outhustled them on the convention floor, and outperformed them on the air."
AWARDS
Walden:  "Also, worthy of note is the fact that, in 1968, arguably the busiest and craziest year of the decade and, perhaps, the century, WNEW won every major broadcast news award in the business.  In the face of competition from all the networks and the dozens of all-news stations coast-to-coast, WNEW News swept the field: Peabody, George W. Polk, Ohio State, Broadcast Media, Sigma Delta Chi, etc.  It was also the year in which we produced the two hour-long "Year In Review" documentary.  Just think of the stories that were covered in '68 alone.  The RFK and MLK assassinations, the Democratic convention in Chicago, the Prague Spring and its brutal repression by the Soviet union, the Apollo 8 voyage around the moon during which Frank Borman recited the opening lines from Genesis, the garbage strike in New York, et al.  The networks covered 'em, the all-newsers covered em' and WNEW simply blew them away." 
JOHN VAN BUREN SULLIVAN
As I considered the development of WNEW News, I had to think of the commitment of John Van Buren (Jack) Sullivan.  He began working for WNEW prior to World War Two, rose to the level of General Manager in 1957 and led the development of WNEW News over the next ten years as it became the leading, independently programmed radio news operation in the country.  And that was not all.  Jack was only getting started. In 1960, he won for WNEW the rights to New York Giants Football and put together the broadcast team of Marty Glickman, Kyle Rote, Al DeRogatis and Producer Nat Asch to bring the games to New Yorkers on the Radio.
THERE'S WAS ONLY ONE…WNEW 1130 IN NEW YORK
Note:  For more information on the historical significance of WNEW, go to WNEW1130.com
Growing Up With Radio During World War 2
May 14th, 2015 1:12pm
Towards the end of World War Two, if you were an elementary school boy living in a Staten Island apartment complex, you owned a pink rubber ball made by Spalding and you called it a "Spaldeeen." We used it for stickball, punch ball, off the wall, running bases or baseball off the steps. Each of my friends followed one of three New York baseball teams, the Yankees, Dodgers or the Giants and pretended to announce play-by-play descriptions of ourselves in action. As we played, we took the names and positions of the baseball stars and mimicked the voices of the announcers describing the action on the radio. You chose your favorite player, set the scene and then described every play just as Mel Allen, Red Barber or Russ Hodges did. The odd mantra of our imagined accounts of all our action sounded quite strange to passersby.
Mel Allen
"Joe DiMaggio steps to the plate and taps the dirt from his spikes with his bat."
"Preacher Roe on the mound for the Dodgers…looks in and gets the sign."
"There's a bouncing ball to shortstop. Buddy Kerr backhands it and fires to first….in time!"
When we got tired of playing ball, there was always wrestling, arguing and having fist-fights to keep us occupied. Meanwhile the girls jumped rope, played hop scotch, hide & seek, whispered about each other and laughed at the boys. Except for the war, things were pretty normal. And, thank God, we were winning. The news from our Atwater Kent radio in the living room never stopped.
ELLA AND NORMAN GRANZ
April 17th, 2015 2:19pm
Geat singers approach their work differently.  Ella Fitzgerald was shy and almost withdrawn and needed lots of room to display her talents.  Her vocal quality, intonation and range demanded that musical arrangements allow her to be free.  She worked for that freedom during the early Decca years mostly known for her scat singing and ability to improvise on jazz themes.  It was under the direction of Norman Granz, founder of Verve Records that Ella Fitzgerald truly came to be The First Lady of Song.  It was Granz who had the vision to record Ella singing the songs of the Great American Songbook composers.  The first album was the milestone Cole Porter Songbook released in 1956. The remainder of the  Songbook series included the compositions of George Gershwin, Irving Berlin, Jerome Kern, Harold Arlen, Johnny Mercer, Rodgers and Hart, and Duke Ellington.
When it comes to my personal favorites, I'm drawn to Ella's work with Count Basie and Quincy Jones.  "Q" was only 25 years old in their first collaboration.  Yet Jones possessed the wisdom to wrap Ella into a free environment which allowed her to enjoy Basie's support and reach amazing heights. Quincy described the experience of working with Basie and Ella so well in his autobiography, "Q" published by Doubleday and Harlem Moon.  "Ella Fitzgerald was a shy, withdrawn person, so she liked arrangements which allowed her to cut loose and be free. When I arranged  BEGINNING TO SEE THE LIGHT for Ella with Basie's band, I put a tag repeat on the end of the song that allowed Ella to do her "thang."  Before we started the song I said to Basie, let's take Fitz to church when we hit the vamp at the end… which got a laugh out of Basie because he knew how timid Ella was. Sure enough, when we hit the vamp, Ella was testifying…she was groovin' and shakin' booty so hard that she didn't want to give it up."   In my view, the Ella personality I got to know after a few visits was that of a shy little child. But, when she sang she had a sound so pure and delicate, she became a young woman having her first heartbreak.
MEMORIES OF SWING STREET'S HICKORY HOUSE
April 1st, 2015 4:15pm
My stories behind the music of New York City's Swing Street during the 1940s, (West 52nd between Fifth and Seventh) would be incomplete  without revealing that my Mom worked at the Hickory House,  144 W. 52nd Street.  Every night when she'd arrive home , the  stories were never ending about what happened at work that day.  The famous club was a beacon for jazz, the show biz crowd, great steaks, exceptional cheese cake and Mr. Popkin, my Mom's boss.  She'd get home just about the time that Martin Block would be signing off his show on Radio Station WNEW.
"Guess who came in for lunch today," she'd begin.  It could have been anybody from the world of show business and music…people  like Joe Louis, Bob Hope, Benny Goodman, Artie Shaw, Duke Ellington, Harry James, or Frank Sinatra.  Marion McPartland was a fixture and played often.
The  Marion McPartland Trio…that's Joe Morello on drums.
Comedy was always popular in those years and the number one movie box office attraction was the comedy team of Bud Abbott and Lou Costello. Abbott was the fast talking straight man and Costello was a round little guy with great, comedic mannerisms.  He was such an unforgettable character and made  me laugh so hard, he brought tears to my eyes.
One day on a school holiday, Mom invited me to meet her for lunch at the Hickory House.  Her boss, Mr. Popkin was a kind man who seated me at a table close to Bud Abbott and Lou Costello who were lunching there  that day. He brought me over to meet the boys  and they invited me to sit down and enjoy a serving of cheese cake. The gracious attention and conversation with both Abbott and Costello endeared me even more to these great comedians and movie stars.
Bud Abbott and Lou Costello
HEY DRIVER, LET ME OFF UPTOWN. NO…NEVER MIND. BETTER MAKE IT SWING STREET.
March 31st, 2015 4:30pm
LET ME OFF UPTOWN.
In the annals of New York City's jazz history, it isn't hard to find the fabulous era of the nineteen twenties and thirties when the Harlem night spots attracted the after-theater crowd.  No sooner did the Broadway finales  conclude and the curtains come down, when the audience fun seekers grabbed taxi cabs, sped through Central Park to 142nd and Lenox and uptown Harlem where the real fun awaited them.  The after hours, mob backed clubs like Minton's and the Cotton Club offered  risque shows, hot dancing, booze and the music of Duke Ellington, Cab Callaway and others.
But, nothing lasts forever and the rush to the Harlem after hours clubs began to shift when the mob boys successfully persuaded the late night crowd to spend their money downtown and save the aggravation of long cab rides  The new focus became West 52nd Street and they all called it "Swing Street."
 NO, DRIVER…BETTER MAKE THAT WEST 52nd… SWING STREET
A dozen different clubs took shape from the basements of old, brownstones and became the places to hear the music of Lester Young, Coleman Hawkins, Thelonius Monk, Max Roach, Diz, The Bird, Billie Holiday and all the rest. The clubs included The Famous Door, The Onyx, The Hickory House, The Yacht Club, Leon & Eddies, Tony's, Jimmy Ryan's and the still famous 21 Club. From 1935 through to the end of World War Two the jazz center of New York City was Swing Street, West 52nd Street between Fifth and Seventh Avenues.
Author Allyn Shipton, in his NEW HISTORY OF JAZZ tells the Swing Street Story.  In almost all memoirs and interviews dealing with musicians who worked on the street, there is a sense of wonder that such an array of talent should have appeared with such intensity in so small an area.
Vibes player Milt Jackson who first arrived well into the 1940′s was typical.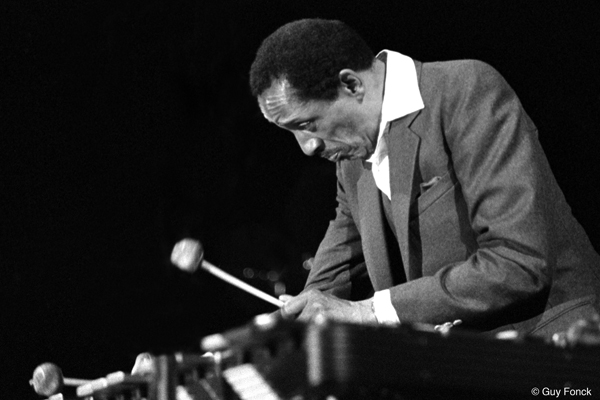 "All the musicians I'd always heard about and dreamed about…suddenly here they were, right here in the flesh and I went completely nuts."
SINATRA'S LEGACY
March 27th, 2015 1:01pm
We're celebrating one hundred years of Frank Sinatra.  Why?
Because he was the best interpreter of America's most popular songs, those created by the 20th century songwriters who wrote for Broadway and Hollywood.  Some are called Standards which means they are songs that have far outlived the show or movie for which they were originally created. Usually, when Sinatra sang them, he seemed to take ownership of them. Once he recorded them, few singers, if any, could surpass his interpretation.
Frank was a musician, although he never played an instrument. He had an ear for the sound the music made and the meaning of the words….and he could be relentless in seeking not only his best possible performance but the best of the musicians who accompanied him.
Frank often  took liberties with his interpretations, especially when he swung the lyric. Cole Porter once complained that unless Sinatra sang Porter's songs the way they were written, he shouldn't sing them at all.  That's why it's so ironic that Cole later admitted that no one sang his songs better than Sinatra.
Born in 1915, Frank was the only child of Italian immigrants, Natalia Garaventes and Anthony Martin Sinatra.  Both had icy-blue eyes and so did Frank.  Everyone called her Dolly.  She was the strong one, a natural politician; the kind who could get things done…tough, wired and domineering.
The early music that most influenced Sinatra came from the Manhattan radio stations across the Hudson River.  Radio was the beginning for Frank and even now it never forgets him.  This weekend, Mark Sudock and Sid Mark heard on the Metromedia Internet Radio Channel will dedicate their entire shows to Sinatra
Frank died on May 14, 1998 but as Dean Martin once said, "It's Frank's world…we're just lucky to be living in it."
And finally, here's something we added from author, Pete Hamill.
"His (Sinatra) turbulent personality, often shadowed by notoriety, seemed inseparable from the style and originality of his art and gave him an essential place on the public stage of the American century."
Pete Hamill
WHY SINATRA MATTERS
BILLY STRAYHORN'S LUSH LIFE, THE GREATEST OF THE SAD SONGS
March 17th, 2015 3:54pm
The music they call the Blues is the gratefully accepted gift that keeps on giving.  While the Blues often make  you smile, today, I'm thinking of the sad songs. Particularly one that author Will Friedwald writes about in his book, Stardust Melodies…Billy Strayhorn's  LUSH LIFE.
I first heard Nat Cole sing it accompanied by Pete Ruggolo and strings and eventually Johnny Hartman backed by John Coltrane.  There were others too.  Mostly Jazz singers backed by small groups.  But were I to reach for a version to use on Big Bands Ballads and Blues, it would either by Nat or the Hartman/Coltrane duo.  
At WNEW, the boys hated my rule to stay off the phone while they were on the air.  "… Pay attention to the listeners, not your telephone buddies."   Since every rule is meant to be loosened I eased up the day William B. Williams was on the phone with Ava Gardner who called wanting to hear LUSH LIFE.
Duke Ellington played Pittsburgh's Stanley Theater in December of 1938 and it was there that he met Billy Strayhorn. Duke particularly loved Billy's lyrics and immediately committed to bringing the young man to New York.  When Strayhorn showed up he became a member of Ellingtons entourage and quickly picked up the elements and instrumentation of the Ellington sound. To say that Ellington and Strayhorn  became inseparable is an under statement.
Ellington band member Lawrence Brown quoted in A.H Lawrence's biography of Duke, DUKE ELLINGTON AND HIS WORLD put it differently. Brown said, Billy was a very meticulous little fellow, and he was right in 'most everything he did.  Many, many times Ellington would call him up from out on the road , "Sweepea, I want an arrangement on so and so."
"Well, when do you need it?"
"In a couple of days."
And Sweepea, "All right."
And in a couple of days came the most gorgeous arrangement on that particular piece.  And that was Strayhorn and he never got the credit.  Strayhorn was the genius, the power behind the throne.   So said Brown.
When Billy presented LUSH LIFE to Duke Ellington, it sounded so profound that Duke didn't play it.  Maybe it's because the essence of LUSH LIFE'S appeal came from Billy's lyrics.  Given the often asked question what comes first, the words or the music, one would have to guess that in the case of LUSH LIFE, in spite of the haunting melody, the words came first. \
 I used to visit all the very gay places
Those come what may places
Where one relaxes on the axis of the wheel of life

To get the feel of life

From jazz and cocktails.
 Will Friedwald said in concluding his chapter on LUSH LIFE and Strayhorn, "Long after the glasses are empty and the ashtrays are full, LUSH LIFE resounds as  a quintessential American classic.
MY FAVORITE TRUMPET PLAYERS….CARL SAUNDERS, WAYNE BERGURON AND BOBBY SHEW
March 16th, 2015 10:40am
I spend a lot of time listening to music…mostly from my own collection which is the main source for Big Bands Ballads and Blues heard each week on Internet Radio.  (Live 365′s Metromedia Channel)  And, because the bands continue to be of great importance to our daily mix, I pay attention to the section players, particularly the trumpets.  Let me pay tribute to a few of the outstanding trumpeters I am always happy to see in the credits.  You'll find my favorite players being used over and over again by conductors for the major labels and also the TV shows.  Look for these names and you'll realize why the brass sounds so good.  Carl Saunders, Wayne Berguron and Bobby Shew. Those artists are hardly a new generation of young kids.  Rather, they have earned their stripes in some of the well known aggregations. 
Carl Saunders was 18 years old when he first joined Stan Kenton.  The Man handed him a mellophonium because he had no room in the trumpet section just then. Some of Carl's best work in my collection is with Bob Florence.  I recommend the cut, NOW PLAYING from the Florence Grammy winning album, SERENDIPITY 18. Carl appears on some of the most celebrated performances in my library.
Wayne Berguron is often heard on Gordon Goodwin's Big Phat Band sessions but Wayne has had some wonderful releases on his own, particularly YOU CALL THIS A LIVING.  Maynard Ferguson called him "One of my all time favorite lead players."
Bobby Shew first came to my attention on a Frank Mantooth album called SOPHISTICATED LADY that also featured Marvin Stamm. Bobby had a hit album of his own called OUTSTANDING IN HIS FIELD and another called HEAVY COMPANY.  Shew has played with just about everybody including Vegas acts.  He now gives back by teaching while continuing to perform.
Just when you thought the big bands were gone forever some of the finest studio work keeps them alive. 
HAVE YOU MET MISS JONES? (Sure you have…but there's more to the story!)
March 13th, 2015 11:08am
I was introduced to Miss Jones by George Shearing years ago.  She had a long list of admirers who included authors George S. Kaufman and Moss Hart, songwriters Richard Rodgers and Lorenz Hart, President Franklin Delano Roosevelt, actor George M. Cohan and any number of Broadway types.
Miss Jones was a key character in the musical I'd Rather Be Right, which opened on Broadway in 1937. Kaufman and Moss Hart wrote the book…Richard Rodgers and Lorenz Hart did the songs. The times were much like these…political disruption, bipartisonship and left vs. right in Washington.  FDR was pushing a progressive agenda that included Social Security and the country was divided.  What a great backdrop for a Broadway musical!  The producers convinced George M. Cohan to play FDR and put a song and dance spin on the politics. 
Miss Jones and her fiance were the central characters in Broadway's I'd Rather Be Right… forced to delay their marriage until the boyfriend was able to get a raise from his boss.  Maybe FDR could help.
Kaufman and Moss set the plot with a storybook idea allowing Miss Jones to have a chance meeting with FDR (Cohan) who just happened to be strolling in Central Park one day.  (It was probably on the West Side, don't you think?) When Miss Jones stopped to ask FDR if he could help her intended get a raise so they could marry, the farce began.  George M. Cohan (FDR) did it his way and the songs and dances told the story. 
Consider these ensemble numbers. 
A Homogeneous Cabinet…Take and Take and Take…A Little Bit of Constitutional Fun…Sweet Sixty-Five…We're Going To Balance The Budget…Have You Met Miss Jones.
GEORGE SHEARING'S VERSION HAS BECOME A JAZZ STANDARD