johnny mercer
November 7th, 2016 11:59am
ELLA AND NORMAN GRANZ
April 23rd, 2016 12:04pm
Great singers approach their work differently.  Ella Fitzgerald was shy and almost withdrawn and needed lots of room to display her talents.  Her vocal quality, intonation and range demanded that musical arrangements allow her to be free.  She worked for that freedom during the early Decca years mostly known for her scat singing and ability to improvise on jazz themes.  It was under the direction of Norman Granz, founder of Verve Records that Ella Fitzgerald truly came to be The First Lady of Song.  It was Granz who had the vision to record Ella singing the songs of the Great American Songbook composers.  The first album was the milestone Cole Porter Songbook released in 1956. The remainder of the  Songbook series included the compositions of George Gershwin, Irving Berlin, Jerome Kern, Harold Arlen, Johnny Mercer,Rodgers and Hart and Duke Ellington.
Basie and Quincy
When it comes to my personal favorites, I'm drawn to Ella's work with Count Basie and Quincy Jones.  "Q" was only 25 years old in their first collaboration.  Yet Jones possessed the wisdom to wrap Ella into a free environment which allowed her to enjoy Basie's support and reach amazing heights. Quincy described the experience of working with Basie and Ella so well in his autobiography, "Q" published by Doubleday and Harlem Moon.
 "Ella Fitzgerald was a shy, withdrawn person, so she liked arrangements which allowed her to cut loose and be free. When I arranged  BEGINNING TO SEE THE LIGHT for Ella with Basie's band, I put a tag repeat on the end of the song that allowed Ella to do her "thang."  Before we started the song I said to Basie, let's take Fitz to church when we hit the vamp at the end… which got a laugh out of Basie because he knew how timid Ella was. Sure enough, when we hit the vamp, Ella was testifying…she was groovin' and shakin' booty so hard that she didn't want to give it up." 
 In my view, the Ella personality I got to know years ago after she made a few visits to WIP Philadelphia and WNEW in New York , she was that of a shy little child. But, when she sang she had a sound so pure and delicate, she became a young woman having her first heartbreak. 
BIG PHAT BAND
April 18th, 2016 4:06pm

I assembled what would become the Big Phat Band in mid 1999 with the intention of recording a record and nothing more. I wanted to document the music I was writing for the big band genre, but no way did I want to hassle with doing live gigs and all the logistical problems and phone calls and…no way. But around the time of the release we got a call to play a concert at my alma mater Cal State University Northridge. I remember some of the guys had doubts we could even get through a whole concert of the charts I had written. But we did, and not only did the audience love it, we had a blast. For a bunch of session musicians, playing for a live audience again was intoxicating. It reminded me of why I started playing music in the first place, because the life of a session musician can get to be fairly isolated. You rehearse the cue, record the cue and move on to the next, and you don't hear it again until the film comes out months later. But here you had a live audience, reacting in real time! Not only reacting but interacting with the musicians! So, with that fun experience resonating in my mind, I started to dip my toe into the water and attempt to get some gigs for the band. Which was easier said than done. But little by little we built the organization and the band slowly started to congeal and get a sound of its own, a sound based on the talents of these fine musicians and whatever assets I could bring to my charts.
It started to become apparent to me that not just anybody could be in this band. Of course you needed to have top level musicianship, that went without saying. But I started to see that you also needed a certain personality to stick in the BPB. You needed guys that were willing to subdue their egos for the good of the band. You needed to be willing to dedicate yourself to the ensemble, to have pride and ownership in being a part of a tight-nit group. And you also needed to love the genre enough to lose money once in a while to play it! Hopefully not too often, but let's be honest, marketing this kind of music is a bit of an uphill climb nowadays. While a few very fine players fell out of the band as we were getting started, our personnel has basically been pretty stable over the past decade. And I've found that even when a change is made, the band benefits and things get a little fresher again.
The guys listed below are, to a man, absolute virtuosos. They can sight read almost anything, which is a good thing since we rarely get to rehearse. They are masters of any style of music, from swing to pop to classical. And they are all complete knuckleheads, with quick minds and lively senses of humor. And finally, and this is most important to me – they have an optimistic view on life and are mindful of what a gift it is to play music. It is this last that permeates everything we play and we try never to take it for granted.
Meet the great musicians of the Big Phat Band.
—Gordon Goodwin
TRUMPETS
SAXES
TROMBONES
RHYTHM
I realized that I may have more road behind me than I have ahead of me, and maybe I should have the courage to start writing music for me. I was mindful of the hostile cultural climate for this type of music, the economic challenges and logistic challenges – the stuff that started to kill the big band environment the first time round. Could I convince people that this music wasn't just about nostalgia, or that it wasn't elitist? That you could make jazz accessible and even entertaining? I was fighting the concept, even in the jazz community, that to market your music meant that you didn't have artistic integrity.
To see my name on a list of Grammy nominees, right next to John Williams and people like that, I can't get used to it. And I don't want to get used to it. I never would have predicted I would have twenty Grammy nominations, ever.
I think I have one responsibility and that is to write music that sounds good to me, not to fans or critics. People can hear some intangible difference in music that has integrity from an honest point-of-view, and music that is just well-crafted.
MUSIC DISCOVERY…WES MONTGOMERY 1967
December 1st, 2015 11:12am
In 1967, the guitar artistry of Wes Montgomery as demonstrated on his pop/MOR hits for A&M records like WINDY, FLY ME TO THE MOON and the others were the sum of my awareness for his story and skill until I learned more about him.
Montgomery took an unfair rap from the jazz police by going commercial with A&M, but the smart money knew of his stylish, soft and sometimes swinging style and amazing knack with chords. His Verve album, BUMPIN' told me just how good Montgomery was. Produced by Creed Taylor and conducted by Don Sebesky, BUMPIN' was his second album for Verve and it included strings.
Fellow guitarist Jim Hall said Montgomery's unorthdox "right thumb" fingering method had to be seen to be believed. Wes' hits for A&M were wonderful but his jazz licks before and after them put his artistry in clear focus. He is my favorite guitarist.
MUSIC DISCOVERY 1953…TED HEATH
November 28th, 2015 7:01pm
 TED HEATH
Peggy Noonan, the political columnist says listening to movie themes helps cure writers block.  My trick is to sit on the cold floor of my basement in front of The Vaults of Treasured Music, the bookcase hidden behind the children's old furniture, and let my eyes wander over the rows of my old vinyls.  In the Fall of 1952 after  high school on Staten Island, I wound up at a little college in Olean, a dot on the map of western New York State.  St. Bonaventure had loyal NYC alumni, and was a fairly good liberal arts school with a strong Franciscan influence and a basketball team that made a good showing against St. John's and Seton Hall. 
 The radio stations that successfully skipped along the ionosphere into my Bonaventure dorm room late at night included two most noteworthy…WKBW, Buffalo and CJBC, Toronto.  Neither were as comfortable asWNEW in New York, but 'KB had a slick sounding Frank Ward who knew his way around Buffalo whereas CJBC had touches of Canadian culture and contemporary jazz.
 One night CJBC introduced Ted Heath's album recorded live April 12, 1953 at his 89th London Palladium Sunday Concert.  And today, I found it in my Vault.  After a half  hour's listening, the memories of those years of music discovery came back to me.  Ted Heath and his soloists were at the top of their form once again.  Pianist Frank Horrox, Roy Willox on tenor, trumpeter Bobby Pratt, Johnny Hawksworth on bass, the trombone of Don Lusher and drummer Ronnie Verrell.  They played Dizzy's The Champ, Ellington, and of course The Hawk Talks and more. 
MY NICHE…PRESENTING JAZZ & THE STANDARDS AND THE STORIES BEHIND THE MUSIC
August 14th, 2015 10:45am
Music is an aid to unlocking memories and usually it's the music that you discovered as a young person that works best. I graduated from college in 1956 and my best memories come from the songs crafted by twentieth century music creators who wrote for Broadway, Hollywood, live concert & club performances and whose words and music are most effective when performed by skilled interpreters.
Cole Porter
I particularly enjoy the WORDS when performed by singers like Frank Sinatra, Tony Bennett, Nat Cole, Ella Fitzgerald, Joe Williams, Diana Krall, Michael Buble, Stacey Kent, Sarah Vaughan, Peggy Lee and others because for me, these artists effectively recapture the lyric writer's original thoughts inspired by the story and staging for which they were written.
Frank Sinatra
I also enjoy the INSTRUMENTALS, especially jazz interpretations by big bands like Basie, Ellington, Kenton and Herman and small groups like Oscar  Peterson, Stan Getz, Wynton Marsalis, Chris Botti, Basie, Modern Jazz Quartet, Shearing, Brubeck and others when they celebrate the soaring emotions of the composer.
Dave Brubeck
As a PRODUCER, my most important task is to blend the vocals and instrumentals being careful to avoid sameness of sound, texture and tempo but rather strive to create balance and variety in the music choices.
Duke Ellington
As a PERSONALITY I enjoy telling the stories behind the music so that my listeners can learn more about the artists and the composers and the influences that shaped the creation of the music.
WITH THE RETREAT OF RADIO AND THE RECORD STORE, MUSIC IS POORLY SOLD TO LISTENERS
August 6th, 2015 3:23am
Al Jazzbeau Collins Presenting Music
Digital Downloaders and Radio Don't Present Music…They Just Throw It At Us
I always gained my greatest appreciation for music discovery after being tipped off by an intelligent radio personality who shared enthusiasm for a selection in the course of their program. The selection might be brand new or resurrected from an archival source. An intelligent presentation goes a long way to helping listeners appreciate something brand new or revive their interest in something from the past. The lack of music discovery is also due to the disappearance or record stores. Where's that hip clerk or manager that tipped you off to new releases and trends? Who do you ask about new music?
Where is that personality or record store we once tuned to who passed on the emotional connection and the subtleties of the human experience?  I'm talking about music inside stuff here.  The radio deejay helped us build our record collection. Unfortunately, radio stations are not investing or cultivating intelligent music radio personalities like they once did and internet radio doesn't  fill the need with downloaded digital music strategies that miss the market.
I like being served by a real person.  An expert who prides themselves on being able to help me invest in a new experience or revive an old memory. Discerning music audiences want recommendations, explanations and another reason to listen.  Why can't radio rediscover the intelligent, discerning personality. Where are those presenters and knowledgeable music authorities?
THE BIG BANDS…AN ERA LONG GONE BUT ALWAYS REMEMBERED
July 12th, 2015 8:50am
The Scene…New York City During The Big Band Years
"Do you remember what it was like?  Maybe you do. Maybe you were there.  Maybe you were there in New York two-thirds of the way through the 1930s, when there were so many great bands playing—so many of them at the same time.  You could choose your spots—so many spots. You could go to the Madhattan Room of the Hotel Pennsylvania, where Benny Goodman, the man who started it all, was playing with his great band, complete with Gene Krupa. You could go a block or so farther to the Terrace Room of the Hotel New Yorker, and there you'd find Jimmy Dorsey and his Orchestra with Bob Eberly and Helen O'Connell…or to the Blue Room of the Hotel Lincoln to catch Artie Shaw and his band with Helen Forrest…or to the Green Room of the Hotel Edison for Les Brown's brand new band. And then there were the ballrooms—the Roseland with Woody Herman and the Savoy with Chick Webb.  Not to mention the nightclubs—the Cotton Club with Duke Ellington, or the Paradise Restaurant where a band nobody knew too much about was making sounds that the entire nation would soon recognize as those of Glenn Miller and his orchestra.
MILLER
.
From 4TH Edition, The Big Bands by George T. Simon published by Schurmer Books. The book was presented to me by George in advance of our Mutual Broadcasting broadcasts from Epcot Center, Disney World, Orlando
WOODY HERMAN
Woody Herman was the most exciting of all the big bands.   That of course is my opinion but considering that the decline in the bands was already moving at breakneck speed in 1947, it amazes me that Woody was not only able to gain traction but actually succeed in that era.  Count Basie and Stan Kenton were creating great recordings but when it came to excitement, it was Woody who really started my fire going with his Second Herd.  It certainly was the most innovative of all his Herds. It was conceived around the new music; be-bop, the post World War Two jazz innovation that Charlie Parker, Dizzy Gillespie and Miles Davis were most responsible for.  The new Woody Herman sound  would be founded on a revolutionary tenor saxophone section that featured Stan Getz,  Zoot Sims, Herb Stewart and Jimmy Giuffre. Arranger Gene Roland suggested that Woody put the four tenors together and came up with the necessary arrangements to give the Herman band a new reed sound. Stan Getz was the tenor soloist on "Early Autumn." Herb Stewart doubled on alto. Zoot Sims played with Stan Kenton and Artie Shaw before joining Woody and Jiummy Giuffre earned his music degree at USC and had some time with the Boyd Raeburn Band and Jimmy Dorsey before joining Woody. Later, Serge Chaloff who actually played baritone replaced Stewart in the group of four. Mention "Four Brothers" to anyone unfamiliar with Woody Herman and you'll get a blank stare.  Who were they? What were their names?  But if you do remember Woody and his band…I mean if you're really a fan…you'll know they were all tenor sax players in Woody Herman's reed section during the late 1940s. Next time someone asks if you ever heard the "Four Brothers", think Woody Herman's Second Herd.
WOODY HERMAN'S REED SECTION IN THE SECOND HERD
DUKE ELLINGTON
Technical terms in music baffle me because I'm not a musician but I am somewhat emotional. I can muster a tear drop as easily from a soaring orchestral ensemble as from a simple piano melody.  What matters to me most is whether a particular piece moves me or not.  Of all our Jazz composers, Duke Ellington moved me most. Classical music critics compared his music to that of Ravel, Stravinsky and Franz Liszt.  I could never make that comparison but I can say that Ellington's music had a profound effect on me. And my favorite song of his happens to be "In A Sentimental Mood.
My exposure to the big bands increased significantly during the mid 1950s thanks to the arrangements of Neal Hefti.  It seemed as if the writing I appreciated most was by Neal especially when performed by Count Basie and Woody Herman. It was about then I discovered that Neal also was responsible for a number called "Coral Reef" which was used as a theme to a midday show on WNEW in New York hosted by deejay, Lonnie Starr. That cinched it for me…I couldn't get enough of Neal Hefti. Neal was out of Nebraska and began his career as a young trumpet player who chased Dizzy Gillespie, Buck Clayton and a few others all the way to Swing Street, West 52nd in Manhattan.  It was a "heady" time for post World War Two big band arrangers who were drifting away from swing and becoming more experimental with the harmonies and faster-playing techniques that came along with Bop. Hefti's work on Wild Root and The Good Earth  plus his trumpet section work on Caldonia, Apple Honey and Woodchoppers for Woody, really knocked me out. When I learned that Neal also arranged Skyliner for Charlie Barnet, I began watching for his credits more and more.  But it was with Basie that I came to appreciate the Neal Hefti technique the most.
COUNT BASIE & NEAL HEFTI
There's a story about Neal's work on Lil Darlin for Basie.  Hefti presented it to Basie with a moderate, lilting tempo.  Basie disagreed.  He heard it as a slowly squeezed ballad.  The Count prevailed. Hefti did a number of other arrangements for Basie…one of the best known was Cute.   In my opinion, Hefti's arrangements for Sinatra on the Swingin' Brass album were also extraordinary.   As part of my dedication to our program concept for Big Bands Ballads and Blues, I start by making sure that the big bands have a proper share of the marquee listing. "Big Bands" is up front in the title so listeners know what to expect. Why are the bands so important to the show? Some who don't understand and never listen to BBB&B themselves, think we probably play dance bands…Harry James, Dorsey, Glenn Miller, the kind that featured a boy singer and girl singer…the kind that were especially constructed for ballroom dancing of the 40s and 50s…too old! That's NOT how we use big bands on BBB&B. We use our big band  jazz selections for pacing.  They're the "body blow" that kicks the tempo or introduces changes in texture in the music cluster sequence. Well arranged big band jazz selections in a three or four song cluster help to counter vocals, a pretty ballad or small group blues. Our bands generally provide a change of pace to the cluster sequence. The Count Basie band is the premier example.  Basie has a way with his piano intros and his "fills" that make a special place for his brass and reeds.  And The Basie  rhythm section featuring Freddie Green is vital to the pacing and feel  of the arrangement.  Woody Herman also works.
The programming  of Big Bands Ballads and Blues employs our own techniques of pacing whether we use Basie, Buddy Rich, Herman, Kenton or any number of others.  We schedule them carefully because all big bands are not alike.  Neither are the arrangers who write the charts and allow for what the composer had in mind and the strengths of the the musicians at hand.
WNEW NEWS FOLLOWS RFK TO LOS ANGELES
June 3rd, 2015 8:26am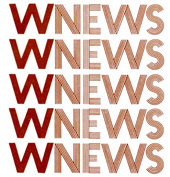 ALAN WALDEN, WNEW NEWS DIRECTOR
After more than half a century in broadcast journalism as a reporter, manager, network builder, and commentator the one year most firmly fixed in memory is 1968, arguably the newsiest and craziest year in a decade so earth-rattlingly wild we continue to feel the aftershocks even now.
But most of all I recall June 4 and 5, 1968.  The California presidential primary took place on the 4 and, as National News Coordinator (later Vice President) of Metromedia Radio, I had gone to Los Angeles to personally oversee the coverage of what was the most critical test for the Democratic candidates.  Vice President Hubert Humphrey, who had received a lukewarm endorsement from President Lyndon Johnson when LBJ decided not to run again, was locked in a fierce electoral battle with Robert Kennedy, the former attorney general and United States Senator from New York who sought to follow in the footsteps of his late brother John, assassinated by Lee Harvey Oswald in Dallas five years earlier.
I was staying at the Ambassador Hotel, site of the convention and, by the time all the delegate votes had been counted and the attendant hoopla ended, it was just after midnight.  Senator Kennedy had won a resounding victory and, with a lock on New York, it seemed the ultimate prize, the presidential nomination, was his for the taking.  As he prepared to leave the hotel complex, Kennedy was besieged by supporters and other well-wishers.  In an effort to avoid the largest of the crowds, he and his party took a route through the kitchen.  It was there that what had been a moment of triumphant celebration turned to one of unspeakable horror.
In the crowd was a small, nondescript man named Sirhan Bishara Sirhan, later identified as a Palestinian with a Jordanian passport.  In his hand was a small caliber pistol with which he fired a single shot into Senator Kennedy's head. Thus was the course of history again changed by what WNEW News anchor Edward Brown described as a "crummy two ounce piece of lead."
In an instant, as Kennedy slumped to the floor, the gunman was swarmed upon by, among others, recently retired NFL defensive lineman Roosevelt (Rosey) Grier and Gold Medal Olympian Rafer Johnson.  Grier got his thumb behind the trigger of the pistol to keep the gunman from firing again after which Sirhan was wrestled to the ground and arrested as Kennedy, who was still alive, was rushed to Central Receiving Hospital, then to Good Samaritan Hospital where he died a day later.
Although the three major networks had ended their coverage of the primary once the result was known Metromedia was still on the air and our California correspondent, Dan Blackburn, captured the entire event live, as it happened.
What followed were among the most frantic and exhausting five days of my career.  First, I called Jack Thayer, general manager of KLAC and KMET, the Metromedia owned radio stations in Los Angeles and said, without preamble, "I need your stations."  Thayer, already aware of what happened, said, "You've got 'em."  
JACK THAYER
From KLAC's studios on Wilshire Boulevard I then began to coordinate our coverage of what was to come.  When it was announced that Senator Kennedy's body would be flown to New York for a funeral at St. Patrick's Cathedral, I bullied my way into a seat on the first available flight from LAX to JFK and got to the studios of our flagship station, WNEW, in time to send a team of reporters to meet the Kennedy plane. The funeral, attended by thousands, was broadcast live with the late George Engle, a remarkably gifted news anchor and familiar with Catholic liturgy, providing perfectly timed and appropriately hushed commentary.  George was a gem:  Not only did he know what to say, he also knew when to be silent.  The eulogy was presented by the youngest of the Kennedy brothers, Edward (Ted)  And its most poignant moment came when he nearly lost his composure as he repeated Robert's favorite quote from George Bernard Shaw"  "Some men see things as they are and ask, 'Why?'  I dream of things that never were and ask, 'Why not?'"
From St. Pat's the funeral procession made its way to Penn Station while tens-of-thousands of New Yorkers watched, in silence, along the route.  The casket was placed on a special train for the slow and mournful journey to Washington.  Metromedia Radio, which owned radio stations in Philadelphia (WIP), Baltimore (WCBM), and Washington (WASH) continued to provide live and uninterrupted coverage throughout.  Sam Hall was at 30th Street Station in Philadelphia, Cliff Barrett and Bob Shilling were on the platform at Penn Station in Baltimore, and Washington Bureau Chief Pye Chamberlain deployed his staff to cover events there.
PYE CHAMBERLAIN
It was Pye himself who provided the commentary at Arlington National Cemetery and his performance was pure genius.  It was quiet, it was reverent and, above all, it created a portrait in words that made the listener feel that he was there.
When it was finally over I simply collapsed.  I hadn't had any sleep other than an occasional quick nap in almost a week.  And I wept; all the way home.  I suspect I was not alone.
NOTES:
While it can be argued that, despite the Chappaquidick debacle, Ted Kennedy could have run for president and might have won, he never really gave it serious consideration.  As the last surviving brother he was, in essence, the father-figure of the entire Kennedy clan. And, to his credit, he regarded that responsibility as far more important.
Hubert Humphrey finally won the Democratic nomination at a riotous convention in Chicago despite a challenge from Senator Eugene McCarthy of Minnesota (a story for another time, perhaps) only to be beaten by Republican Richard Nixon in the general election.
Sirhan Sirhan was convicted of capital murder and sentenced to death.  The sentence was commuted to life in prison when California abolished capital punishment.  His next parole hearing is scheduled for 2016.  He still claims he didn't do it.
THE STORY OF WNEW RADIO NEWS CONTINUES.
June 2nd, 2015 3:26pm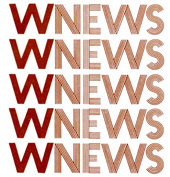 By the early 1960s the WNEW news staff had grown from its initial five employees to over thirty.  And they were the best in the business. Under the supervision of news directors Lee Hanna, Jerry Graham, Jack Pluntze, and Alan Walden we came thundering into the most riotous decade since the Second World War as a true powerhouse of broadcast journalism. It was no longer just the music and the skill of the program hosts that was attracting listeners.  It was WNEW News every half-hour, 24 hours a day, 7 days a week, with Reid Collins, Jim van Sickle, Edward Brown, Mort Crim, Ray Rice, George Engle, Bruce Charles, Mike Rich, Jim Donnelly, George Redding, Jay Jones, Steve Bell, Marlene Sanders, Jim Gash, Steve Young, Carolyn Tanton, John Parsons, Mike Stein, Mike Eisgrau, Stuart Klein, and a host of others; all of them at the top of their game.
Our reporters were everywhere; not only in New York, but in other parts of the country when the story was big enough.  Even overseas for the death of a Pope or any other international story of overwhelming significance.
Mort Crim:   "11:30 on the clock, 1130 on your dial, this is WNEW News 'up to the minute.'"
Then came 1968.  It had been only 23 years since the end of the bloodiest war in history and, again, the world seemed to be coming apart the seams. It would arguably be, to paraphrase Winston Churchill, "our finest hour." Events of monumental importance were occurring so often, so fast, so relentlessly, that  other radio stations, those owned and operated by Metromedia Radio (our parent company) and independent stations unaffiliated with us began asking if they could carry our programming. The birth of Metromedia Radio News was at hand.
Stay tuned.